Taste Manaaki, out and about
Support the amazing local stores, cafes and restaurants that stock and serve our wholesome Manaaki preserves.
North Island
Hatea Art Precinct
WHANGAREI
Ngapuhi Service Station
KAIKOHE
Forbes Homemade Gourmet
AUCKLAND
Kai – online
AUCKLAND
Oh Goodie – online
AUCKLAND
Clevedon Co op
AUCKLAND
Dante's Fine Foods
CAMBRIDGE
Over The Moon Deli
CAMBRIDGE
Girven Road Pharmacy
MOUNT MAUNGANUI
Bask NZ
WHANGAMATA
The Farm Shop
GORDONTON
ggs cafe – Food service only
HAMILTON
Over The Moon Deli
PUTARARU
Capers Cafe
ROTORUA
The Koha Collective – online
ROTORUA
Puke Ariki Store
NEW PLYMOUTH
Thicket Florist and Pantry
PAHIATUA
Mahi Cafe – Food service only
WELLINGTON
Karaka Cafe – Food service only
WELLINGTON
We Love Local – online
WELLINGTON
Martinborough Wine Merchants
MARTINBOROUGH
South Island
Vines Village Cafe and Deli

MARLBOROUGH
Karaka Kitchen Cafe
MARLBOROUGH
CPR Blenheim Airport
MARLBOROUGH
The Runway Store and Cafe
MARLBOROUGH
Whitehaven Wines Cellar Door
MARLBOROUGH
Neudorf Vineyards
NELSON
HAPA The Tannery
CHRISTCHURCH
Manaaki Box – online
CHRISTCHURCH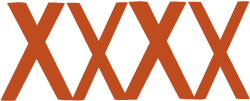 Are you looking for that uniquely, authentic product for your store?
We would love to have you join our waka, and share our kaupapa with your customers.
Get in touch today to find out more.
Keep up with Marae life, get the latest products, news and the occasional special offer.